Covering all essential aspects of online communication
A dozen training sessions are enough to properly master the essentials of online communication with our very rich, hyper-operational, and still concise courses.
Existing training modules are updated on a regular basis, in line with the ever-evolving online communication landscape.
New modules are also regularly added to the programme. The icing on the cake is that the training sessions are systematically customised to meet trainees and clients' requests.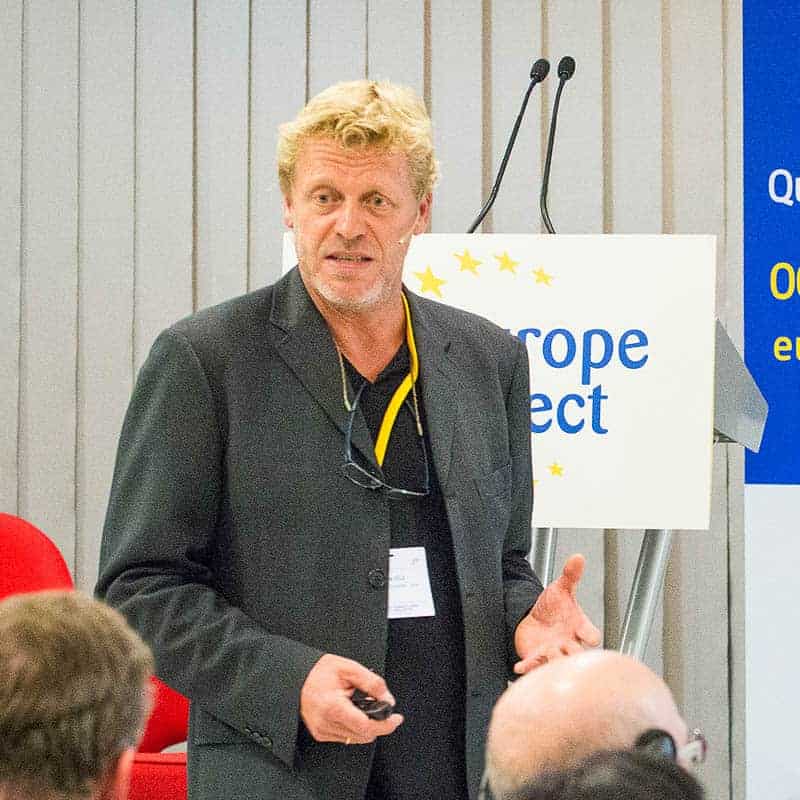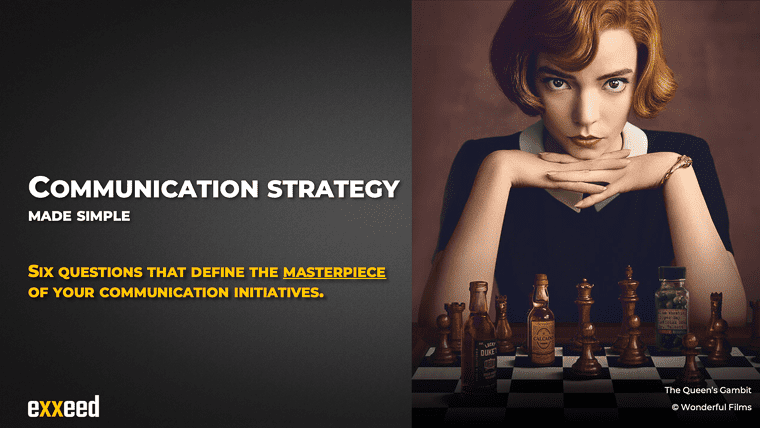 Communication strategy is the foundation of any communication project. Defining exactly where you want to go and how to get there is the only way to make a communication initiative truly successful.
This module presents the basis of a sound strategy, and the essential questions it raises: why (objectives), who (target audiences), what (messages), where (communication channels), when (planning), and how (resources & tools).
Of course, it explains how to provide the most relevant answers.
Photo credit: The Queen's Gambit, © Wonderful films.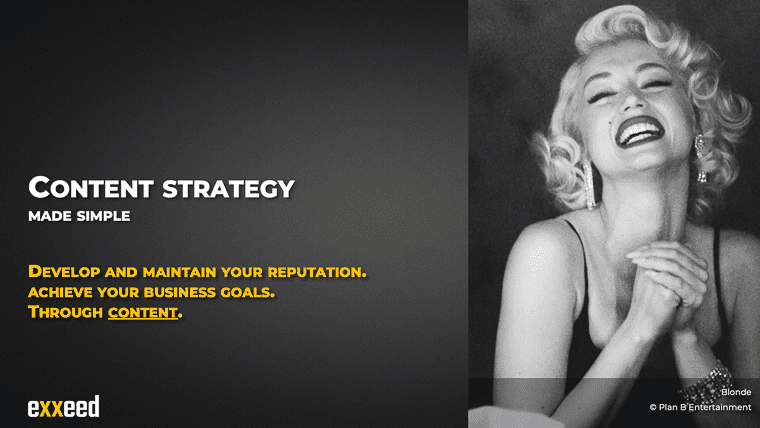 Content strategy is about translating communication goals into a plan, that uses content as the primary means of linking your objectives with user needs.
This module presents all the disciplines to be mastered and the dozen steps to follow for developing a killer content approach.
The training is abundantly illustrated with best practices, which are customised according to the trainees' identities, while providing many practical tips & tricks.
Photo credit: Blonde, © Plan B Entertainment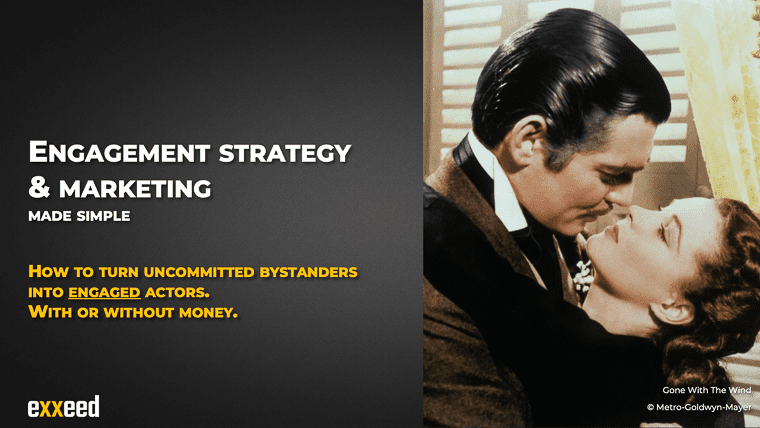 Engagement strategy is one of the most critical aspects in today's online world, where the insane profusion of content on social networks usually makes content publishers invisible.
The goal here is to master the different methods of creating strong and committed communities.
It also highlights the most effective digital marketing techniques, if you have the budget to invest in them.
Photo credit: Gone with the wind, © Metro-Goldwyn-Mayer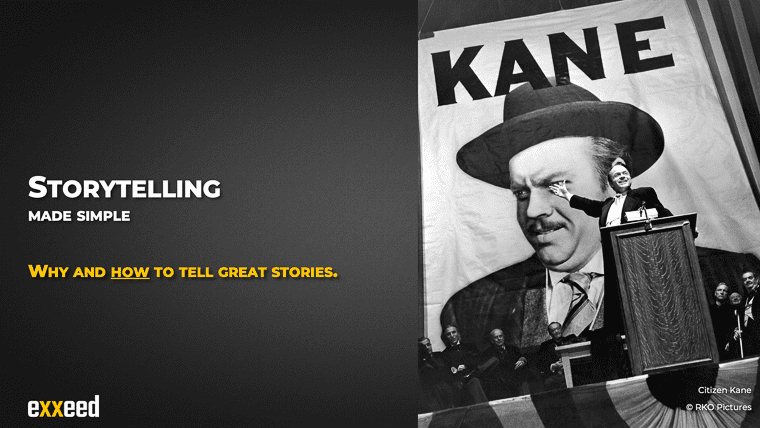 Communicating is all about storytelling. But what is a good story, its essential ingredients, and above all, why and how do we tell good stories?
This training session provides clear and concrete answers to these questions, with numerous examples selected from all fields.
Beyond the theory, which often refers to famous storytellers, trainees discover how yesterday's storytelling techniques are still valid in today's world of digital communication.
Photo credit: Citizen Kane, © RKO Pictures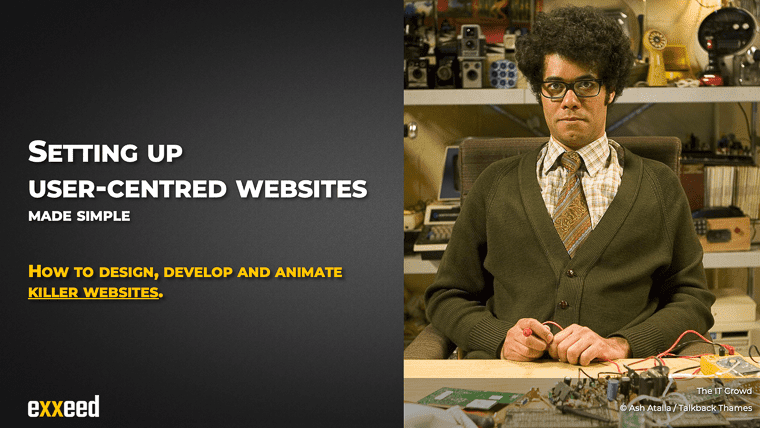 A dozen years ago, many experts claimed that the Web was dead. Today we know that is untrue. Although the Web's main function has changed in the Internet's wider ecosystem, no company or institution can go without it.
Therefore, identifying the complementarities of the Web vis-à-vis other channels is essential to develop websites that strike!
This training session presents the seven main steps to follow to develop, maintain, promote, and operate a website fully aligned with current uses and expectations.
Photo credit: The IT Crowd, © Ash Atalia / Talkback Thames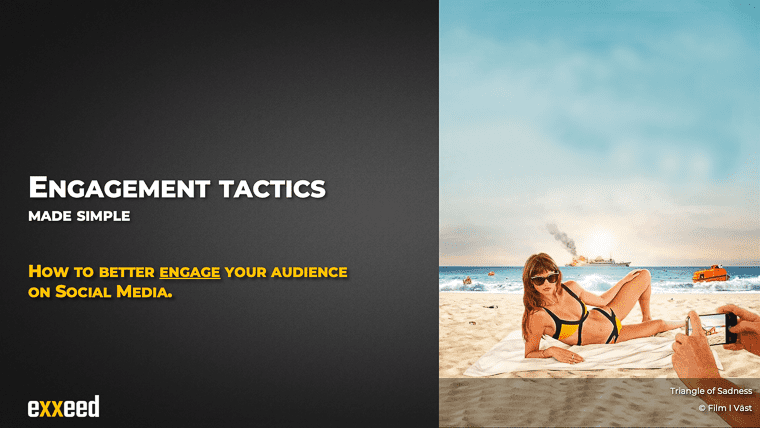 Engagement tactics on social networks are arguably the most rapidly evolving area in online communication.
This training session lists some twenty-five tactics currently used to engage audiences, according to their characteristics.
Depending on the social channels used, operational tips will be catered for their specificities and complementarities. Finally, this session reviews the major current and emerging trends, across all channels and sectors of activity.
Photo credit: Triangle of Sadness, © Film I Väst
Slightly more technical topics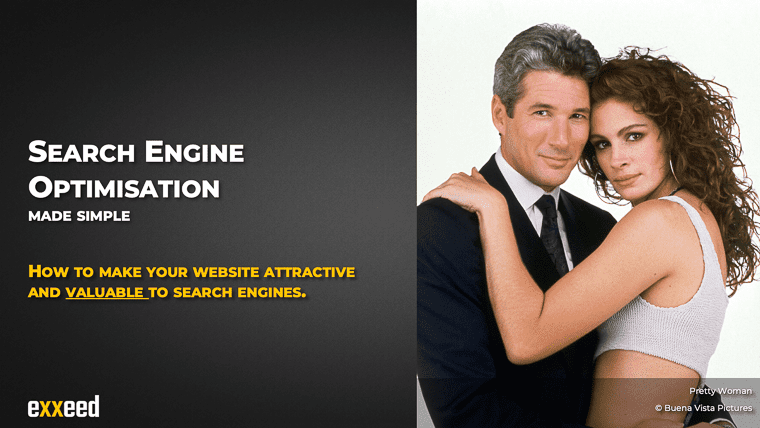 In the digital communication world, if you don't exist on Search Engines you don't exist at all.
Optimising content for improved referencing is a hyper-complex alchemy, which requires multiple skills ranging from content production to technical fine-tuning.
This module lists all possible methods to improve a website's referencing, while considering that writing for the web means writing for humans and algorithms.
Photo credit: Pretty Woman, © Buena Vista Pictures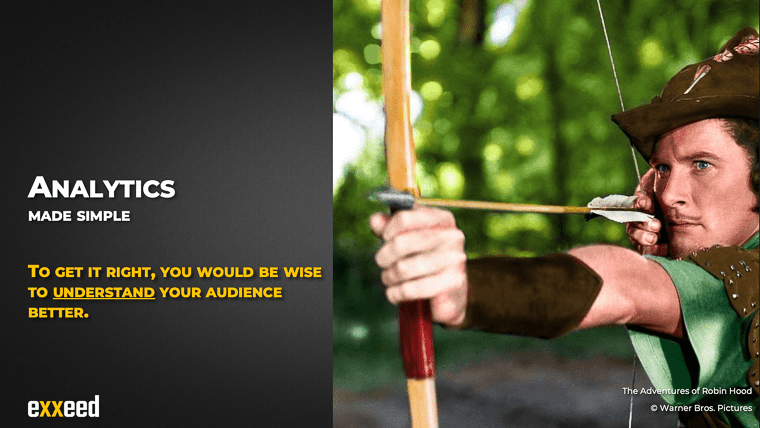 This more technical module presents the functionalities of five analytics platforms: Google Analytics, Facebook Insights, Twitter Analytics, LinkedIn Analytics and Instagram Analytics.
Participants learn the metrics used to understand user behaviours, but more importantly how to interpret them to validate a strategy's consistency (business objectives, goals, KPIs, target numbers and audience dimensions) and the evolution of results (traffic, engagement rate, sentiment analysis…) over time.
Photo credit: The Adventures of Robin Hood © Warner Bros Pictures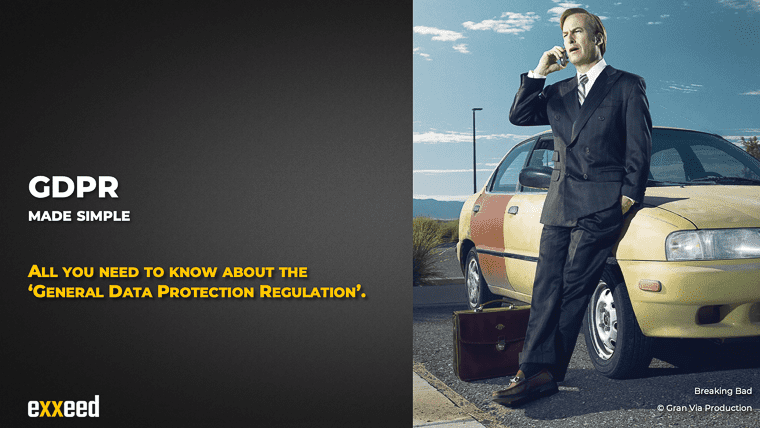 GDPR has totally disrupted the web, guaranteeing users' rights over their private data, and forcing organisations dealing with such personal data to respect strict principles and rules. Many organisations consider that they know what the GDPR is, and that they are compliant with it. However, they are often mistaken.
GDPR is indeed a complex and subtle legal topic made up of 99 articles that are almost impossible for the average person to fully understand.
Exxeed offers you a very clear, synthetic and comprehensive training session which will allow you to know if you have already done things well, or if you need to do better.
Photo credit: Breaking Bad, © Gran Via Production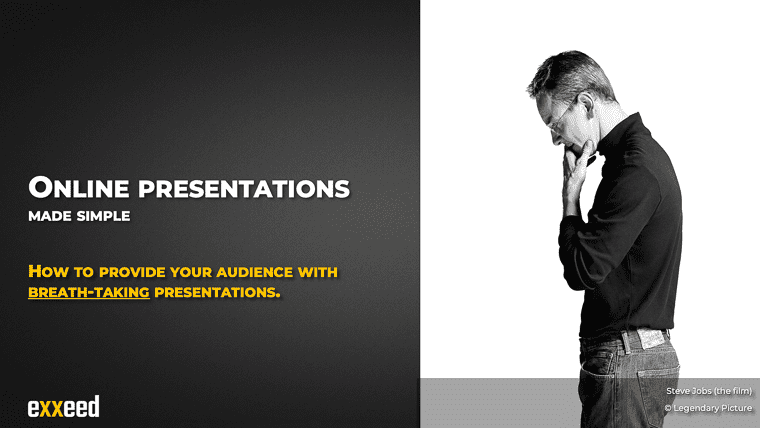 Covid-19 reduced our movements and accelerated a necessary change in our working methods. We now work online, and often hold meetings or presentations remotely.
Unfortunately, '95% of presentations suck'(*) and can ruin your message.
This training module takes a very practical approach towards being or becoming an excellent online presenter. This includes the art of building a good story, choosing the most impactful visuals, and mastering the often-problematic technical aspects.
Finally, the module addresses the aspects related to the personal performance itself, which ultimately makes the difference between a good presentation and a bad one.
(*) Guy Kawasaki foreword for Garr Reynolds 'Presentation Zen'
Photo credit: Steve Jobs, © Legendary Pictures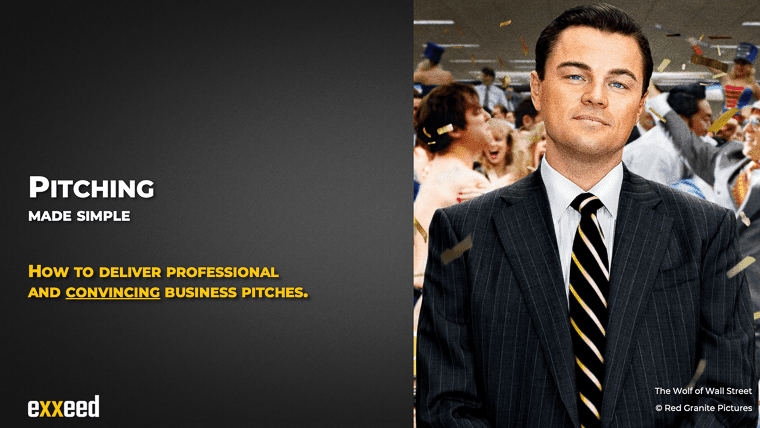 This training session has been specifically developed for start-ups who need to present their projects and convince their audience (partners, investors, prospects…) of its quality in a few minutes.
Trainees learn the key qualities of a good (online) pitch, alongside its essential and optional components.
Naturally, pitching is about storytelling again, presentation quality and personal performance, but most importantly, the tips & tricks that transform a classic presentation into an original, interesting, convincing, and memorable pitch.
Photo credit: The Wolf of Wall Street, © Red Granite Pictures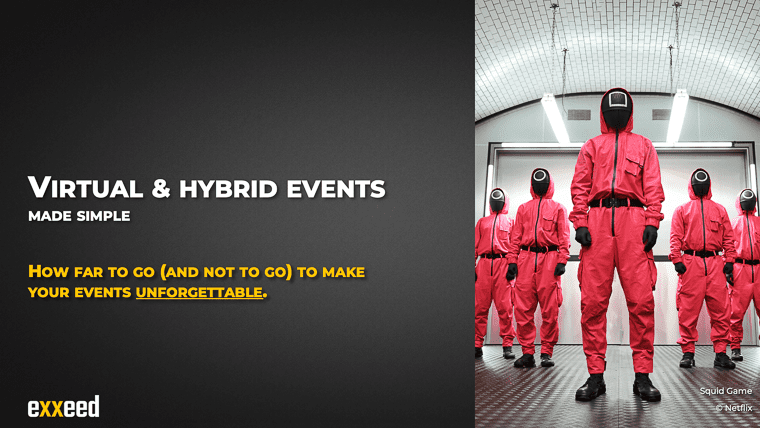 Nothing is more disappointing than a boring event. Yet hybrid and virtual events are usually all the same, and too often we fall asleep at them.
This training session lists and describes all the latest technologies that, if implemented correctly, will help make your event unforgettable.
From immersive experience enhancers to 3D virtual venues, highly interactive platforms and gamification apps, you will leave the course with an up-to-date overview of the latest tools and a wealth of ideas to make your events more creative and therefore more engaging.
Photo credit: Squid Game, © Netflix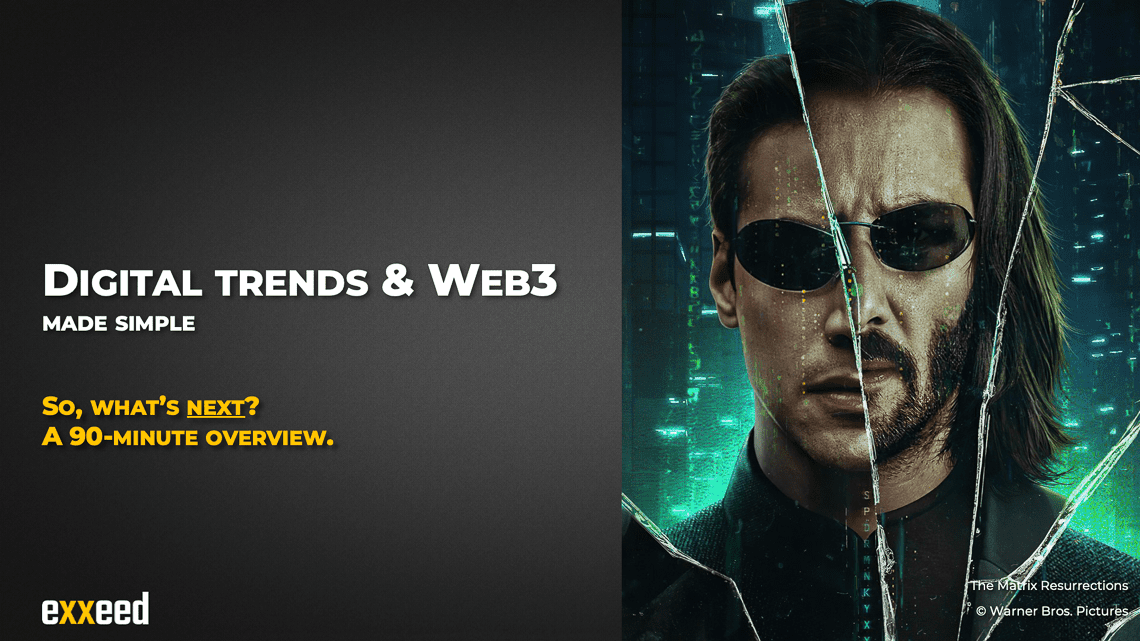 What are the latest trends in the world of digital communication? Should you stream on Twitch, open a Discord instance, switch from Twitter to Mastodon, Hive Social, Tribel Social, or Counter Social?
What is the future of the Web? The 'Web 3.0' promoted by Tim Berners-Lee and which aims to protect our identities, or the 'Web3' otherwise known as Metaverse which has for ultimate goal to monetize, thanks to the blockchain, crypto-currencies and NFTs, virtual objects at a golden price?
In 90 minutes, we summarise the major challenges of current developments and help you make the best decisions.
Photo credit: The Matrix Resurrections, © Warner Bros. Pictures
Communication project management made simple
A Prince2 certification is a great asset. But how to confront this theoretical framework with your clients' day-to-day reality?
Blockchain & AI made simple
How decentralised architectures and Artificial Intelligence will totally revolutionise the world of digital communication in the short term?